Hybristophilia
Hybristo what? The tongue-twister of a word describes romantic attraction towards someone who has committed outrageous, violent, and horrific crimes — the likes of serial killers and mass shooters. And it's not a subconscious attraction. The fans and lovers of these monsters are fully aware of the crimes they committed. And in most cases, they are not in denial about the actions or guilt of their criminal lovers. Rather that's the very reason they are so obsessed – because they committed atrocities.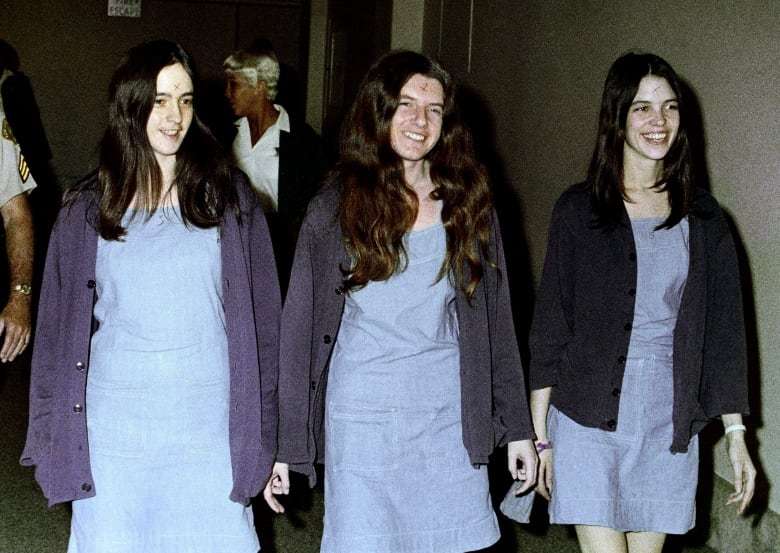 Hybristophilia is a relatively new description for this community of killer-obsessed people. Historically they've been said to be experiencing "Bonnie and Clyde" syndrome. They've been called called groupies, how you might refer to the adoring fans of Elvis or The Beatles. Serial killer Ted Bundy had them. So did Charles Manson. Half of the Hillside Strangler duo, Kenneth Bianchi convinced one of his obsessed fans, Veronica Compton, to stage a copycat murder to cast doubt on Bianchi's guilt. Richard Ramirez "The Night Stalker" attracted a considerable following — one fan even married Ramirez while in jail. Come to think of it, so did a Bundy fan (and became pregnant with his child). There's an entire online fandom referred to as "Columbiners" who use social media to meet up and discuss their "love" for Dylan Klebold and Eric Harris. Mostly they congregate under the innocuous term #tcc or the True Crime Community.
Identity Crisis
The overwhelming majority of those claiming the hybristophilia title are young women — frequently still in their teenage years. Though not exclusively, they seem to be girls often associated with the goth and "e-girl" aesthetics. While there is significant crossover between the two styles, "e-girl" strikes me as an attempt at a slightly "cuter" take on the goth aesthetic. Both aesthetics have an unhealthy fascination with death, depression, and suicide. Though far fewer in number, there are also boys, both straight and homosexual, who make up this community of killer fans.
Going back to the pre-internet days in the "Golden Age" of serial killers during the 1970's, 80's, and 90's, hybristophiliacs expressed their admiration by showing up at the court rooms where the killers were on trial. Some of Bundy's fangirls even dressed up as his murder victims.1 Today it's more common for them to connect via hashtags in online chat rooms, "chans," Reddit, Twitter, and Facebook groups. And with an endless supply of documentaries, Netflix dramatizations, and fan art, it seems that this disturbed fandom is growing.
"I Don't Condone"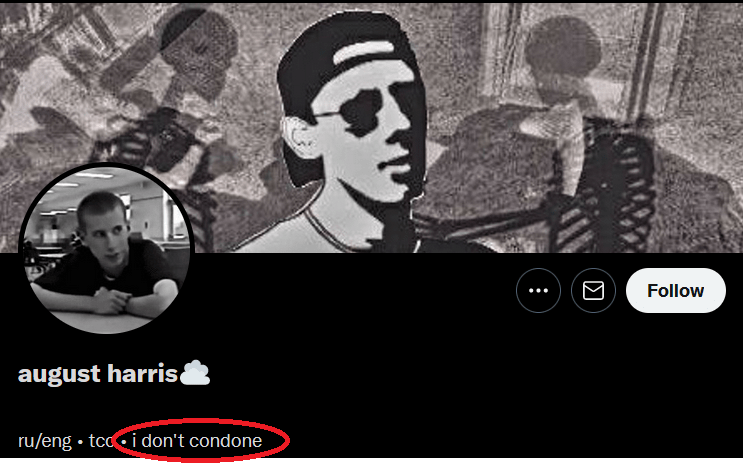 Whether it's on the Hybristophilia Subreddit or on the countless Tumblr pages and Twitter account bios dedicated to the #tcc fandom, nearly all of the community loudly proclaims "I don't condone" — a statement meant to clarify that their romanticizing of killers doesn't mean they condone their violent, criminal behavior. But I'm not always so sure. Especially on Twitter, it's not uncommon to see users state that they are on their 2nd or 3rd account after repeated bans f0r posting content that very much does seem to glorify and in fact condone violence. So then "I Don't Condone" becomes for many an attempt to prevent further bans rather than a statement of reality.
While not universally true, many serial killers, and to a greater extent school shooters, have been, or at least perceived to have been social outcasts and societal misfits. Several school shooters had been targets of bullying before perpetrating their act of mass murder. It's not uncommon for violent criminals to have had disruptive and downright horrific childhoods. Others have struggled with maintaining or starting romantic relationships (a common feature of psychopathy). Turns out all of these characteristics are relatable and appealing to those who romanticize killers. Particularly those who have experienced their own childhood and teen trauma, rejection, and been on the receiving end of bullying feel a connection to these killers who supposedly experienced the same.
And so indeed there is a significant subgroup of the True Crime Community who despite parroting "I don't condone" — do in a way feel that their violence was justified or at least sympathetic.
Copycat Criminals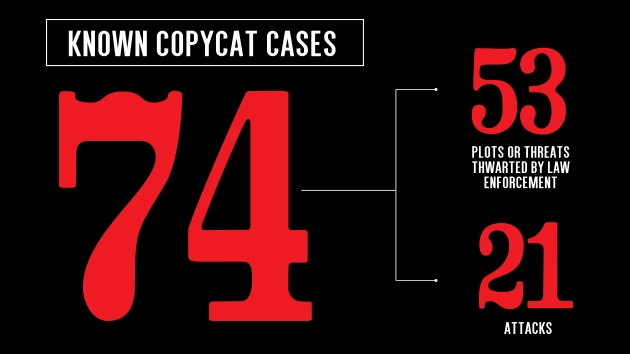 There is also a small, yet quite worrisome subset of killer fans who both idolize the killers and express the desire to commit comparable violence. While these fans for sure make up the smallest subset of the True Crime Community, it is an alarming reality. Dubbed "the Columbine effect" after the 1999 Columbine High School Massacre, researchers and investigators have discovered dozens of plots and unfortunately several perpetrated crimes where the attackers emulated significant aspects of the personalities and profiles of school shooters Eric Harris and Dylan Klebold — sometimes even dedicating their killing spree to the Columbine shooters.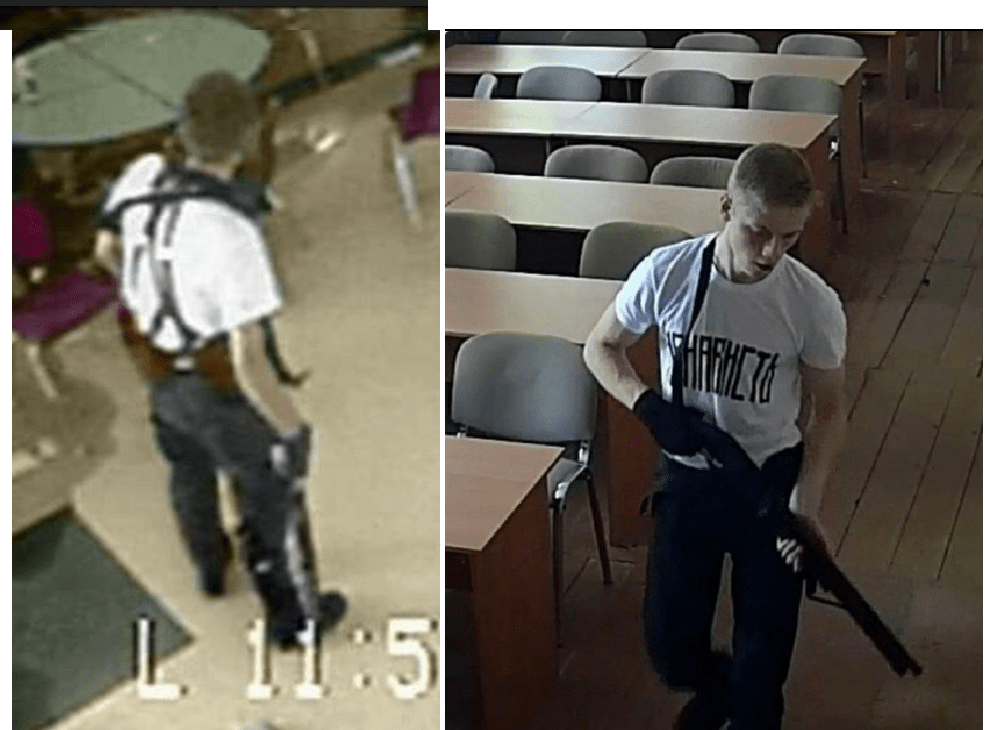 Perhaps the most notorious case is that of the Kerch Polytechnic College Massacre in the Crimea perpetrated by Vladislav Roslyakov in 2018. Vladislav dressed in eerily similar attire to that of Eric Harris. He used similar weapons, including a shotgun. He started his attack with a bomb in the school cafeteria — exactly as the Columbine attackers had intended (yet failed) to do. He then walked throughout the college murdering 20 victims before killing himself in the school library in a manner copying the Columbine shooters. Prior to the massacre, Vladislav had been an active member in several "Columbiner" fanclubs online and praised Harris and Klebold as being "awesome."
Interestingly, Eric Harris and Dylan Klebold were copycat criminals themselves — specifically referencing a prior school shooting by Kip Kinkel who wore a trenchcoat to conceal his weapons, allowing him to carry out a school shooting that killed 2 students and wounded 24 others. Additionally, Kinkel intended to die by "suicide by cop" — also a part of Harris and Klebold's original plan.
Swooning in Disassociation
Condoners and Copycats aside, by and large the hybristophilia community is predominately populated with edgy teen girls who seem to find identity through attraction to school shooters, mass murderers, and serial killers — so long as the killers are cute. For the most part, these lovestruck fangirls sincerely "Do not condone," yet seem to romanticize them nonetheless through a form of disassociation. This predominate portion of the True Crime Community focuses on the killers lives before they committed their crimes. It's also not uncommon for these hybristophiliacs to fantasize about how the killers might have turned out if they'd just been loved, accepted — preventing the attacks from taking place at all.
Fanart, picture collages of the killers (sometimes photoshopped to put themselves next to the killer), and video montages are quite common among this portion of the True Crime Community. Social media screen names and profile pictures often depict the particular killer the fan is obsessed with. These "superfans" cherry-pick the best qualities of the killers and then disassociate from and ignore the "yuckier" parts of their lives. For most of these teen fangirls, hybristophilia is a passing phase they "grow out" of, however for a very small few, they cling to the delusion of "love" for years.
From the Author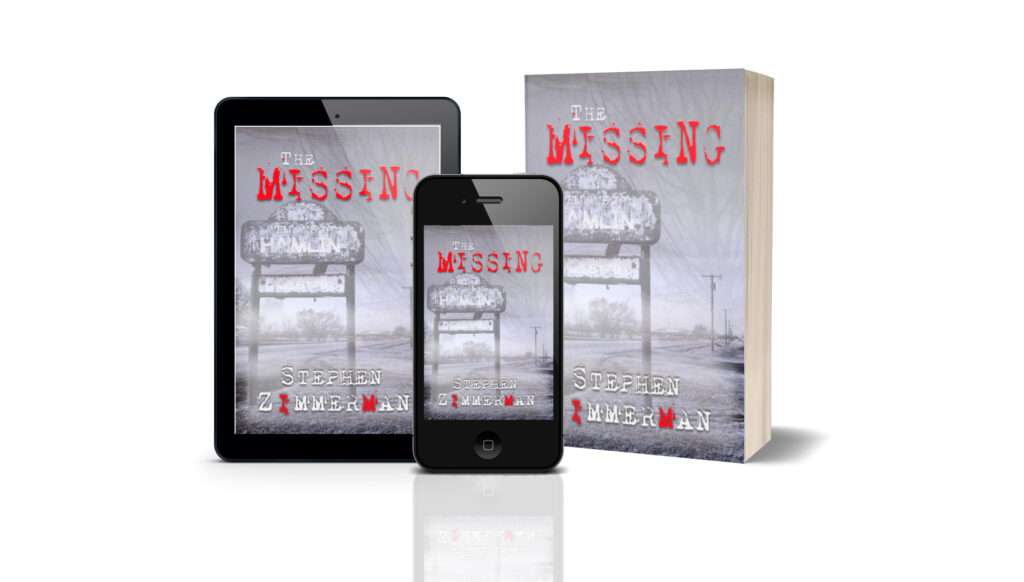 I wrote a book! If you're enjoying this blog post, check out my mystery/crime/thriller novel The Missing.
An Explanation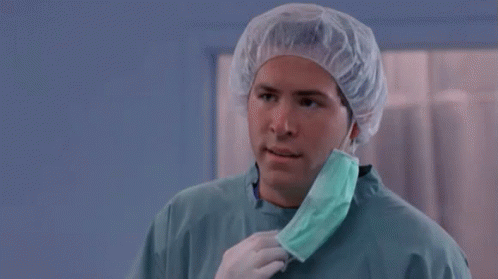 That's a question that few seem to be able to answer — including the the fans who profess their love for the various dead or incarcerated killers. I think it's different for each person. Here's my analysis
1. Identification with Shared Struggles
I alluded to this earlier, but it's not uncommon for people to gravitate towards things they can relate to. I've never understood the hype of the drama-fueled Reality TV shows. But I had a very normal, well-adjusted childhood and I tend to avoid drama. Yet turns out, Reality TV drama is relatable to many people because their own lives are filled with drama presently or in the past.
In a similar sense, many True Crime Community members find a kindred spirit of sorts in the outcast, misunderstood, rejected stereotype of several killers. Also, many of the killers were depressed and suicidal before their rampage, and as I said earlier, due to the True Crime Community being largely made up of those in the goth and e-girl aesthetics, it's not uncommon to see memes and posts about self-harm, depression, and suicide in their timeline along with their fangirl posts about killers. People will find community wherever they feel a connection and acceptance.

2. The "Perfect" Boyfriend
There's two sides to this reason: 1. Since the entire "relationship" is fantasy anyway, they can craft it in their minds however they see as being most ideal.
2. No commitment. There's no day-to-day relationship issues because it's fake after all. There's the thrill without the risk and the work.
3. Love-Avoidance
Connected to the "perfect boyfriend" explanation, love-avoidance is rooted in both fear and insecurity. Perhaps this person has had multiple failed relationships, so they choose a lover who cannot disappoint their expectations. There's a fear of having normal romance, that results in them choosing a lover who can't behave in a manner contrary to their fantasy. Real romance is avoided for fear of relationship failure.
4. The Incel
Incel stands for "involuntary celibate." The incel wants a normal relationship but feels they cannot have one — perhaps due to insecurity, past rejection or trauma, or a false perception that they lack the physical attractiveness to woo their crush. So despite longing for real romance, they settle for a fantasy one, believing they're incapable of finding normal love.
5. The Fixer-Upper
Often called "the Savior Complex," some women are attracted to dangerous and damaged men because of a persistent need to "heal, rescue, and change." It's the idea that "there's a little good in everyone." If they can just show these killers kindness, understanding — and yes, love — they believe there is a pro-social side of them that can be uncovered. They did bad things, but not irredeemable things — Beauty taming the Beast.
6. Rebel Culture
Interestingly, Columbine shooter Eric Harris gave himself the nickname "Reb" — short for Rebel. The Rebels also happened to be the Columbine sports mascot. Much of the True Crime Community culture is deeply rooted in rebellion against societal norms. It's reflected in their music, fashion — and their love interests: killers.
Who doesn't love a dangerous man? A handsome, brooding stranger with a dark past and violent tendencies. I am attracted to dangerous men — the more attractive and depraved, the better. – Emma Cownley, Harpy Mag2
It's not uncommon for mass murderers to leave behind manifestos "explaining" their upcoming attacks. Rebellion is a oft-repeated theme in these manifestos. Harris and Klebold wanted to start a "revolution." Adam Lanza spoke of beliefs that were well outside the bounds of normal society. He said that societal norms being pushed on children was a form of child abuse.
Women have long been attracted to the "rebels," the "bad boys," and those with "defiant personalities." The True Crime Community obviously takes this to an extreme — the more infamous the killer, the greater the attraction.
7. Opposites Attract
Psychologists have also suggested that opposite extremes in personality profiles are attracted to each other.3 Serial killers, mass murderers, and other monstrous individuals often display profound psychopathic traits — manipulation, narcissism, etc. Vulnerable women with low self esteem and codependancy are attracted to the perceived strength, confidence, and dominance of these "alpha" killers. Because these killers were able to display extreme violence, there's this irrational belief that they'd be good protectors — when in reality these women would simply be their next victim.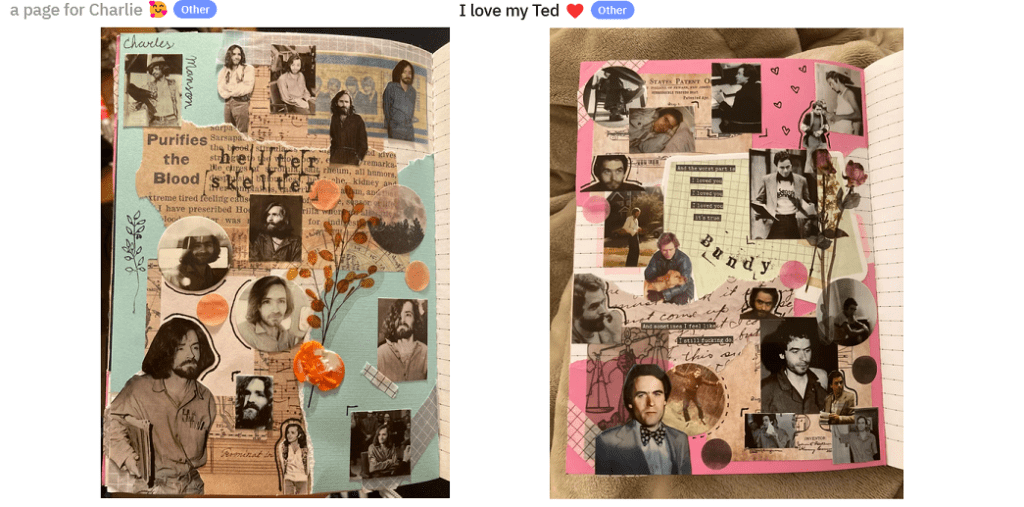 TLDR
In the end, hybristophilia is not a new phenomenon. It is no doubt a growing one however, largely driven by media. I do not believe Bundy, Ramirez, and Manson would've attracted the large groupie following they enjoyed were it not for the constant cameras in the courtrooms zoomed in on their "suave" antics and "dashing" looks. And now with the advent of social media, online communities will continue to thrive and even expand. And vulnerable teens looking for acceptance will continue to be sucked into the killer fandom of the #tcc.
For most, thankfully I believe it will be a passing phase. It's unlikely that the 1,800 members of the Hybristophilia subreddit all have a true attraction to killers that will continue into later adulthood. Hybristophilia has become a trendy label that most of these edgy teen girls will grow out of. While certainly it's not healthy for impressionable teens to declare undying love for a mass murderer, most of them are not in danger of either perpetrating violence themselves or running out and marrying a death-row murderer. The greater danger is the secondary characteristics of this community that frequently fantasizes about rebellion, depression, self-harm, and suicide.
Thanks for reading!

Hi there! Writing a blog post like this means hours of research and website formatting. Ultimately I'm just grateful you're here reading my content, but if you'd like to say thanks back, you can buy me a coffee ☕
Subscribe to my free newsletter to get notified of future blog posts: