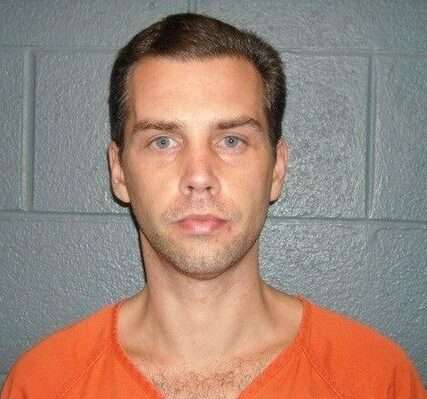 "I can't say I'm normal…"
Shawn Michael Grate, while not a household name like Ted Bundy, used his ladies-man charm to terrorized Central Ohio for a decade.
A Mysterious Childhood
Born August 8, 1976, in Marion, Ohio, Shawn Michael Grate has somewhat of a mysterious or missing childhood. The Wikipedia article on Grate says nothing whatsoever about the years between his birth and him graduating from high school. Beyond his parents divorcing when he was six, it appears that Grate lived a normal childhood with his mom. She would later say in an interview that she raised him to know right from wrong.
For undisclosed reasons, just shy of his 18th birthday, Grate's father was awarded custody of him. Little else is known about his childhood. A high school girlfriend described periods of depression where Grate would be unable to get off the couch for days. He once alleged to police some form of childhood abuse, though this was never detailed or later repeated.
Jekyll and Hyde
In interviews with those who knew him, nearly everyone described Grate as having a good side and a bad side:
"He was charming. He was always smiling, and he had those big blue eyes.. All the girls liked Shawn. He could make anyone laugh," a high school friend named Amy once recalled.
"He was very handsome and quite charming. He had a way of looking at you like you were the only person he saw," a longtime former girlfriend told police.
His ex-wife told Dr. Phil, "He was extremely handsome. He had a great smile and a sweetness about his eyes. He was very kind and compassionate."
And Grate's mother described him as both good looking and charming – able to "charm the pants off of anybody."1
Even the Marion County Sheriff who interrogated Grate said, "He was very nice, very cordial."
Grate's final victim testified, "He struck me as kind…more like a big brother."
However, Grate would also turn unexpectedly violent and controlling. Though she praised her son's looks and charm, his mother also told a reporter, "The Devil's good looking too. You'd try to help him and he'd end up running your life." His ex-wife described a disturbing shift in Grate's personality after their daughter was born: "It was his way or no way."
A Mean Streak
Three months after his 18th birthday, Grate was arrested for grabbing his girlfriend by the throat.
After graduating high school, Grate was arrested twice for felony burglary, once in 1996 and then again in 1997. The 2nd arrest earned him a 4-year prison sentence, of which he'd serve a total of 7 months before receiving parole.
In 1998, Grate was again arrested for assault: he broke into the home of his girlfriend, choked her, and threatened to kill her. He spent the next month back in jail.
Eight months later, Grate attacked the same woman. He snuck into her home and hid the entire night with a butcher knife in her couch before attacking her and her sister. This violent episode resulted in a parole violation and Grate was remanded back to jail to serve the remainder of his 4 year sentence from the 1997 burglary. He was released in January 2003.
Before the year was out, Grate would be back in jail for another 7-month stint for choking and assaulting yet another girlfriend.
Snapped
By 2005, Grate was living once again with his mother. One day a lady in her early twenties knocked on their door to sell magazines. The details are fuzzy due to Grate's poor recollection of the events, but either the woman appeared dishonest to Grate or she failed to deliver the magazines as promised. Grate tracked her down, and under the pretense of wanting to buy magazines, enticed her into his car. Grate drove her to his house where he stabbed her in the neck, killing her. This would be Grate's only known murder by knife.
Her unrecognizable remains were found 2 years later in a field. She would remain a "Jane Doe" until DNA matching in 2019 finally brought back a name: Dana Lowrey.
Career Criminal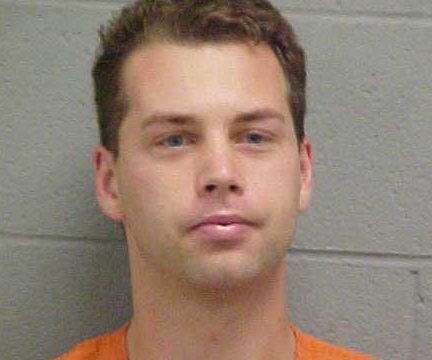 Grate claimed he didn't kill again for 10 years (though police are still questioning that claim), but that doesn't mean Grate went straight. He would face a series of charges and arrests ranging from drug possession to domestic violence.
In 2010, Grate attacked another girlfriend. He beat, intimidated, and choked her, and when she attempted to defend herself, he broke her hand. The woman convinced Grate to let her go to the hospital, where initially she told the nurse she'd fallen. But once Grate stepped out of the room, she revealed the truth about her injuries. When Grate realized the police had been called, he fled.
Four days later, he was discovered inside his girlfriend's home, hiding inside her couch. Grate served six months in prison. While there, he wrote disturbing letters to his now ex-girlfriend – but addressed to her cats.
Playing "Christian"
By 2011, Grate was homeless and without a job. One Sunday in August, he showed up at a little church in Ashland County, Ohio. A young lady greeted him and shook his hand. In less than four months, they were married. Soon after their wedding, however, Grate's "bad side" began to show. He no longer expressed any interest in church – and yelled and cursed any time his wife asked him to go. One night, while wrestling playfully, Grate suddenly began choking his wife. She later described a look of pure evil in his eyes. He eventually released her and said he was playing.
A short while later, his wife discovered that he was cheating. When she confronted him about it, he simply left. For the next several months, Grate's wife tried to reconcile with him, but to no avail. She filed divorce in October 2012. Though Grate signed the papers, he began making threatening phone calls and statements against their daughter, against her, and her family. Eventually in spring of 2013, his ex-wife took out a restraining order.
Back to Killing
If you believe Grate that he stopped killing for 10 years, then on January 22, 2015, he committed his 2nd murder: Rebekah Leicy. She and Grate crossed paths at a bar, where Grate claims she stole $4 from him. Her body was discovered 15 months later 10 miles east of the Mansfield, Ohio bar where she was last seen. Coroners initially ruled her death a drug overdose, but Grate insists he strangled her.
A year and a half later, in June, 2016, Grate struck again: a woman named Candice Cunningham whom Grate had dated for 7 mo. Grate would later claim a sort of "self-defense" in the killing. According to Grate, she was depressed, on drugs, and suicidal, and turned violent towards him. He strangled her and set her home on fire, though he returned and moved her body to a nearby wooded area.
That murder set off a rapid escalation of attacks. On August 16, 2016, Elizabeth Griffith went missing from an Ashland, Ohio Walmart. He had met her at a local Salvation Army rec center where they played games together. Grate claimed he killed her out of "compassion." He told police that she was sad and had mental illness. He began choking her and told her he'd stop if she wanted to live. When she didn't answer (probably due to being choked), he finished killing her.
Less than a month later, he met a woman named Stacey Stanley whom he helped change a flat tire. For the next few days, he visited her apartment complex where he and an unidentified friend (soon to be his 6th victim) played badminton. On September 8, 2016, Stacey was last seen with Grate outside a gas station. Grate had taken her back to an abandoned home he was squatting in and strangled her.
Just two days later, on September 10th, Grate kidnapped Stacey's friend. Grate used his feigned interest in Christianity that had initially deceived his ex-wife. Grate did "Bible studies" with this woman (her name has never been made public), and in the middle of reading the Bible, Grate grabbed her.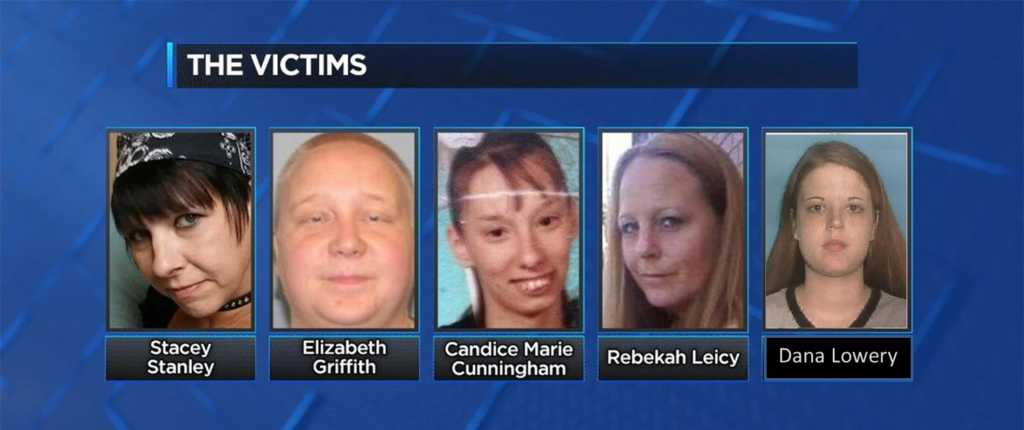 Calling 911
For the next 3 agonizing days "Jane Doe," was assaulted and tied to Grate's bed in various positions. Then on the 3rd night, Jane Doe managed to free herself from her restraints. However, Grate had removed the doorknob and rigged the door in such a way that an attempted escape would immediately awaken him. Mustering incredible courage, though still in the bedroom with Grate, Jane Doe called 911. The entire 15 minute 911 call is available on sites such as YouTube. It contains some profanity, so I've instead linked the redacted transcript here (via Cleveland19 News).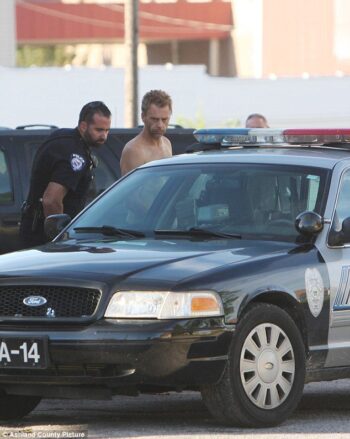 The call is harrowing. In muffled whispers, Jane Doe tells the 911 operator that she's been abducted. She begs for the police to hurry while Grate sleeps just feet away. At one point in the call, she accidentally awakens him. Grate sat up in bed and even put his feet on the floor, before laying back down. Eventually the police arrive and break inside to free her. Grate was arrested without incident.
Aftermath
During Grate's initial interrogation, at first, he pretended to know nothing about any of the crimes alleged against him, but at the very end of the interview, he finally confessed – not just to the kidnapping of "Jane Doe", but to multiple murders. He told the police that they would find the remains of both Griffith and Stanley in the home where he was arrested. And later he led the police to the body of Cunningham behind the burned down house where she was killed.
Grate then confessed to two more murders: Leicy and a girl named "Dana" he'd killed 10 years prior. As previously mentioned, she would remain without a positive identification until 2019.
Grate's trial was a "slam dunk." Though his attorney entered a "not guilty" plea, Grate continued to confess his crimes to pretty much anyone who would listen. In a trial lasting less than 2 weeks, Grate was found guilty of the murders of Griffith and Stanley as well as 15 other charges, and on June 1, 2018, he was sentenced to death.
A year later, Grate plead guilty to the murders of Lowery, Leicy, and Cunningham, receiving 3 life sentences, without the possibility of parole. In December 2020, the Ohio Supreme Court rejected Grate's appeal against his death sentence and an execution date was set for March 19, 2025.
Commercial

Hi there, quick commercial. Writing a blog post like this means hours of research and website formatting. Ultimately I'm just grateful you're here reading my content, but if you'd like to say thanks back, you can buy me a coffee ☕
Final Thoughts
Shawn Michael Grate is about as representative of a case of psychopathy as you can find. Other than his parents' divorce, he seemed to have had as normal and good of a childhood growing up as any other kid – no factors that would point to sociopathy. His mother said that she taught him right from wrong – Grate simply didn't care.
His psychopathy was recognized by many early on – his mom, girlfriends, and acquaintances described everything you would expect from a psychopath: possessive, controlling, manipulative, superficially charming, charismatic, intelligent, frequent run-ins with the law, violating the rights of others, feeling entitled to and even justified in his violence, remorseless.
Grate was also an extreme narcissist. In one of his confession letters, he used the term "bodies" to refer to living people who were not him – classic dehumanizing language often seen among serial killers. He knew right from wrong, but the rules of society didn't apply to him in the way they did to other people. Despite kidnapping his final victim "Jane Doe," he told the police that she was "into it" and things simply "got out of hand" – and that they were "going to get married." In prison, CCTV cameras showed Grate dropping whatever he was doing and becoming glued to the TV any time a news report about him or his crimes came on. Despite admitting to a reporter that he deserved the death penalty for his horrific crimes, he told her that he hoped to be spared because he "felt he could be a help to people [in prison]."
If I had to pick an overall motive for Grate's crimes I'd say: control. He loved the feeling of power he had over his victims. Strangulation is a common method of killing among power-seeking serial killers. During one interview Grate claimed, "Oh yeah, I wanted to be caught. I thought about turning myself in," – but I don't believe it for a minute. Grate knew that incarceration would remove that sense of control he loved so much. Even his multiple confessions were a way for him to regain control of his story and future. Of his attorneys, Grate said, "My attorneys keep telling me not to talk to anyone. I don't need you." His confessions were another way of taking back control of his own life. Grate also claimed that at some point he was prescribed what he called "psych drugs," but he refused to take them because he "didn't want anything controlling his brain." When asked about the death penalty he said "I'm afraid of the death penalty. I'd like to die on my own and not by the state."
Do I think Grate will be executed as scheduled? I certainly hope so. March 19, 2025 can't come soon enough.
The "Christian" Angle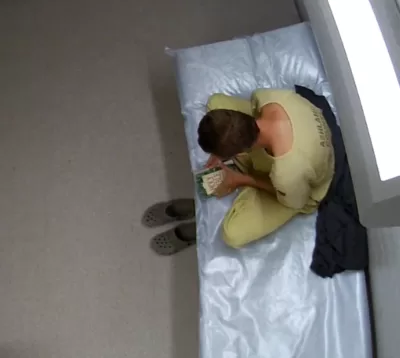 As a Christian pastor, Grate's use of "Christianity" to cloak his true identity is disturbing, but sadly not entirely surprising. There have been many criminals of all kinds who have faked piety to mask their true intentions. Cleary Grate was not in any way authentic in his "Christianity" – it was simply another of his manipulation tools: first to get married, then to lure his final victim, and lastly in an attempt to appear harmless even while incarcerated for the worst kinds of crimes. His jailhouse letters often included crosses and Scripture references. When not sleeping or watching TV in his jail cell, Grate was often found reading a Bible (pictured). As with anything, Christianity can be faked.
"Depart From Me"
Not every one that saith unto me
Lord, Lord
Shall enter into the kingdom of Heaven
Then will I profess unto them
I never knew you
Depart from me
Ye that work iniquity
I also write crime thrillers! Check out The Missing and The Holiday Killer