The Golden State Killer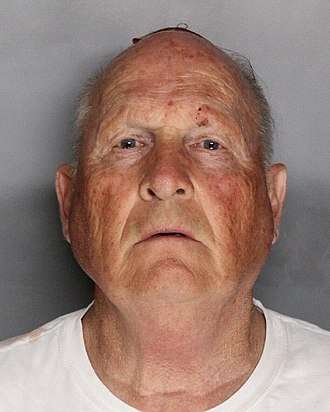 "I did it because I could."
Joseph James DeAngelo almost got away with nearly 200 felonies including 13 murders. It seemed he was the perfect criminal.
Growing Up
Joseph DeAngelo Jr. was born in 1945 to an Army sergeant. His childhood was grim. DeAngelo and his siblings were subjected to various abuses and woeful neglect. Both his parents would routinely hit the children. Joseph received the most severe beatings. His father would lock him and his siblings in a closet for hours at a time, and then beat them as soon as they were set free. Their mother would often force them to go hungry.
While his father was stationed in Germany, he witnessed his younger sister being sexually assaulted by some military members. DeAngelo was just 9 or 10 when this occurred. As a teenager, he began to display aberrant behavior: torturing and killing animals and prowling.
After a brief stint in the United States Navy during the Vietnam War, DeAngelo enrolled in college, earning degrees in police science and criminal justice. In 1973, he was hired by the Exeter, CA police department, southeast of Fresno. The same year, DeAngelo also married his wife Sharon Huddle. In 1976, DeAngelo moved to a suburb outside of Sacramento to work for the Auburn police department.
Criminal Cop
1973-1976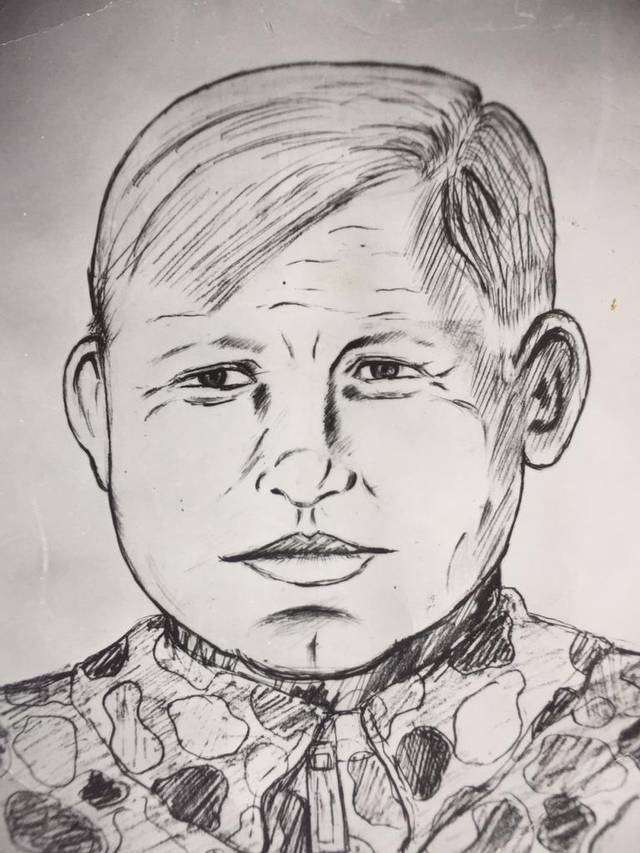 While working for the Exeter police department, DeAngelo was assigned to the burglary division, investigating home invasions. A short while later, he began putting the knowledge he learned about burglaries — to facilitate his own. DeAngelo perpetrated a series of break-ins 11 miles away in Visalia, CA. He was a prolific burglar, committing as many as 120 break-ins during between 1973 and 1976. This earned him the nickname "The Visalia Ransacker." DeAngelo was highly methodical and cautious. Once inside a target house, he would open multiple windows and doors to give himself a quick escape in any direction. He would stage breakable items near bedroom doors that would signal him if a homeowner awakened. DeAngelo always wore gloves. He used a different ski mask and outfit for each attack — likely destroying them after each crime.
He often stayed inside homes for hours, sometimes arranging or displaying items later to be discovered by the homeowner. He would rifle through women's clothing, steal items of personal significance, while leaving behind money and other more valuable items. Sometimes he would take just one earing or cufflink. DeAngelo also committed a string of burglaries (often multiple homes per night) near Sacramento in Rancho Cordova — including twice breaking into his childhood home. These crimes earned him the nickname "The Cordova Cat Burglar."
It wasn't long before DeAngelo escalated to more frequent and more violent crimes. On November 30th, 1974, it's believed that he ransacked as many as 12 homes in one day. In the fall of 1975, DeAngelo added sexual assault and murder to his rap sheet: on September 11, 1975, a father at a home in Visalia awakened to find a masked man kidnapping his 16-year old daughter. The hero father was shot and killed as he rescued his daughter. A month later, in Rancho Cordova, a mother and her two daughters were tied up inside their home and assaulted. $4000 was offered as a reward for the Visalia Ransacker's capture.
In December of 1975, DeAngelo was nearly captured when he attempted to ransack a home in Visalia that was under police surveillance. DeAngelo was seen by a detective as he left the home carrying items he'd stolen. The detective fired a warning shot and held DeAngelo at gunpoint. He dropped the stolen items and removed his mask, feigning surrender — only to pull out his own gun and fire it at the officer. The lucky officer was struck in his flashlight and uninjured, but DeAngelo escaped.
Changing Names
1976-1979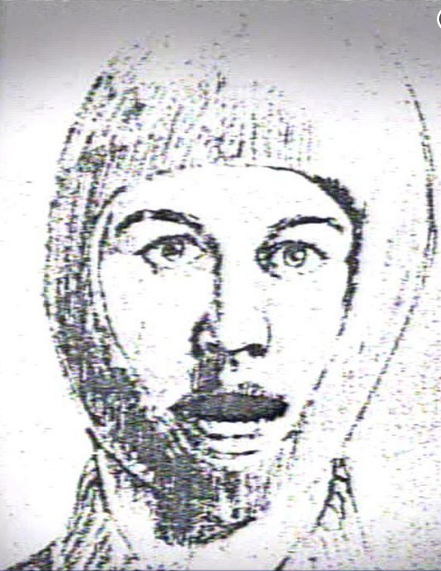 When DeAngelo transferred in 1976 to the Auburn Police Department outside of Sacramento, his crime spree moved with him. The Visalia Ransacker disappeared and the East Area Rapist was born. DeAngelo's crimes would cover a wide area of east-central California including Sacramento, San Jose, and the east Bay Area. During these years, DeAngelo was so active, it would be almost impossible to list every crime. He was implicated or suspected in at least 50 sexual assaults — 44 of which took place while working as a police officer.
As before in Visalia and Cordova, DeAngelo took careful steps to avoid detection. He would conduct extensive surveillance of potential target homes, choosing those with an easy route of escape, and initially targeting women living alone or with children. DeAngelo would sometimes call his victims leading up to the break-in to learn their routines, unlock windows ahead of time, and pre-plant items such as shoelaces to be used as restraints and/or ligatures. In the final 6 months of '76, DeAngelo racked up 10 victims.
1977 would see 19 more attacks added to DeAngelo's rap sheet. During 1977, DeAngelo also began attacking couples. In 1978, DeAngelo attacked 15 more times, including murdering a husband and wife out taking a walk. Police suspected that the couple spotted DeAngelo exiting a home and were killed in the ensuing confrontation. In the first 6 months of 1979, DeAngelo struck 6 more times. DeAngelo also had "cooling off periods" where he did not attack. For 3 months (June-August) in 1977, DeAngelo was quiet. In 1978 DeAngelo took July and August off, and then again from December 18, 1978 to March 20, 1979, DeAngelo took a break in his crimes.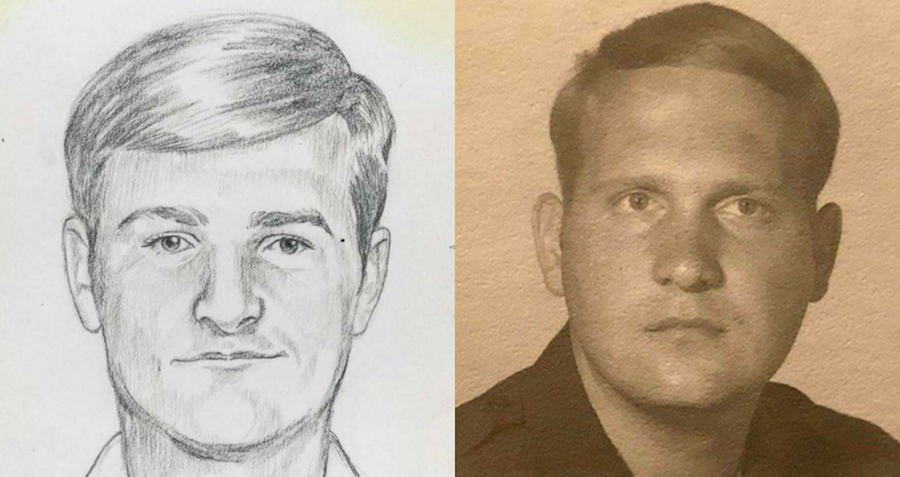 Another Name Change
1979-1986
On July 2, 1979, DeAngelo had his 1st and only significant brush with the law until his capture nearly 40 years later — but this would end his law enforcement career. DeAngelo was caught shoplifting. It's unlikely this was his 1st shoplifting offense. I saw in a documentary that a person commits between 50 and 100 shopliftings before they're caught. The items DeAngelo attempted to steal on this occasion were dog repellant and a hammer — likely to be used in an upcoming break-in. DeAngelo was suspended by the Auburn Police Department pending the investigation, and almost 2 months later on August 27th, he was fired . During this time, DeAngelo again paused his criminal activity. On October 26th, he was found guilty in court and sentenced to 6 months probation and a $100 fine.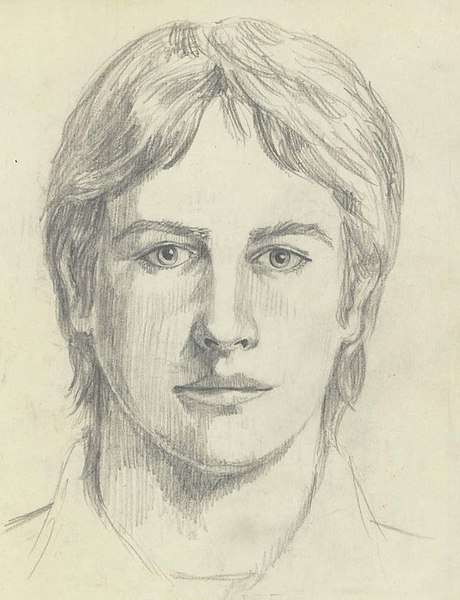 With his police career over, DeAngelo received federal funds for retraining as a diesel mechanic. He also closed the chapter on the East Area Rapist and was reborn as The Original Night Stalker. Though still residing primarily in Auburn, he began driving south to the Los Angeles area to commit a new string of crimes — nearly all of which would include homicide. On October 1, 1979, DeAngelo made his first trip to Southern California, but left without satisfaction: his victims escaped. On December 30th, he committed his first Original Night Stalker murders: a doctor and his wife.
On March 13 1980, DeAngelo made a 3rd trip to the LA area and murdered another husband/wife couple. For the next 4 months, DeAngelo lay low, but on August 19, he struck again, murdering a young couple in the LA metro. A $25,000 reward was offered for the capture of the Original Night Stalker. With this murder, a potential link was established between the Original Night Stalker and the East Area Rapist: an unusual diamond knot in the rope used to bind the wife was also used in at least one crime back in the East Area.
DeAngelo wouldn't strike again until February of 1981, this time murdering a woman whose husband was in the hospital. On Sunday, July 27th, 1981, DeAngelo killed another husband and wife, bringing the Original Night Stalker's murder count up to 9 (thought it was actually DeAngelo's 11th and 12th murders in total).
Seemingly without explanation, DeAngelo stopped his 8 year long Californian reign of terror. He had killed 12 times, committed perhaps hundreds of break-ins and over 50 sexual assaults. It's suspected that the birth of his first daughter in September 1981 caused DeAngelo to settle down. But the Original Night Stalker wasn't quite finished. Five years later in 1986, he struck again, killing an 18 year old girl while here parents were on vacation.
Retirement and Beyond
1986-2012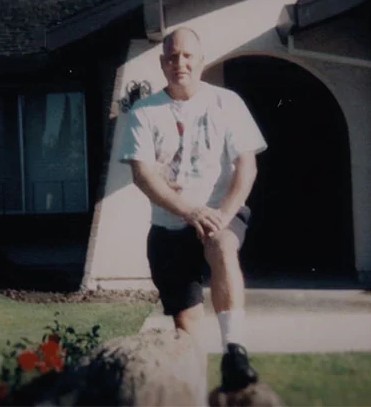 Following the 1986 murder, DeAngelo officially "retired" from his hidden life as California's most prolific serial offender. He and his wife (a family attorney) would have two more girls, who would later describe him as a "selfless and loving father." In 1991, after 18 years of marriage DeAngelo and his wife separated, though remained married. He took a job at a grocery store where he'd work for the next 27 years.
One of the most stand-out features of DeAngelo's criminality was the taunting phone calls he made to both victims and the police. Below is believed to be a complete list of his calls:
October 4, 1976: DeAngelo called a woman and told her, "I'm going to kill your husband," before hanging up. She was attacked the next day.
March 18, 1977: a 16 year old girl received a call from DeAngelo posing as a roofer. She was attacked later that night.
That same afternoon, DeAngelo called the Sacramento County Sheriff's Office three times saying he was the East Area Rapist.
December 2, 1977: DeAngelo called the sheriff's office again warning them he would attack that evening. He kept his word.
December 9, 1977: DeAngelo called one of his former victims saying, "Merry Christmas, it's me again."
December 10, 1977: DeAngelo again called the sheriff's office announcing that he was the East Area Rapist and that he would attack again soon. The police release the audio recording hoping someone would recognize the caller's voice (unable to link here due to its vulgarity).
January 2, 1978: a woman who had been receiving obscene calls was given a tape recorder by the police. She recorded DeAngelo saying that he would kill her. (Link: audio has been edited to obscure obscenities, though some may still find it disturbing).
January 6, 1978: a counseling service received a phone call. The caller identified himself as the East Area Rapist and begged for help, saying he didn't want to hurt women anymore. The call abruptly ended when DeAngelo became worried his call could be traced.
January 19 and 20, 1978: four women received multiple calls from DeAngelo – two of the four would be victimized on January 28th.
March 16, 1978: DeAngelo made an obscene call to a woman who he attacked 2 days later.
April 1 and April 12, 1978: DeAngelo made obscene calls to a house, mentioning a female occupant by name. She was assaulted on April 14th.
For several weeks leading up to June 5, 1978, a married couple received multiple hang-up and obscene calls. On the night of June 5th, DeAngelo attacked their home.
January 15, 1979: DeAngelo made an obscene call to an earlier victim.
Throughout the month of November 1979, DeAngelo made multiple obscene calls to different addresses in the LA area. On December 30, 1979, he broke into one of the homes and killed both residents.
October 21, 1982: DeAngelo made an obscene phone call to a diner where one of his former East Area Rapist victims worked as a waitress.
Early 1990's: an East Area Rapist victim received a phone call believed to be from her attacker whispering, "Do you know who this is?"
April 6, 2001: DeAngelo, now 55 years old, made an obscene call to a 1977 victim.
This was the last known menacing incident from DeAngelo as part of his California crime spree. He continued family life and employment at the grocery store. Though his crimes were now considered cold cases, law enforcement still actively sought to identify the perpetrator. As early as 2000, detectives began using DNA evidence to connect at least 10 of the Original Night Stalker cases to one attacker. On April 4, 2001, DNA linked the crimes of the East Area Rapist to those of the Original Night Stalker. As a direct result of DeAngelo's unsolved crimes, California lawmakers began pushing for a centralized DNA database — the law passed in November, 2004. By January 2007, all of the Original Night Stalker murders and 55 sexual assaults from the East Area Rapist had been definitively linked to the same attacker. One month later on February , a retired detective linked the Visalia Ransacker cases to those of the the Original Night Stalker and the East Area Rapist.
A Fifth Name
2013-2018
With all the Visalia, Cordova, the East Bay Area, and the LA metro crimes now tied to one monstrous criminal, some saw the need for a new name to link them all together. It was in early 2013 that Michelle McNamara, a true crime writer, coined the name DeAngelo is now best known by: The Golden State Killer.
Between 2013 and 2017, partially thanks to McNamara's renewed focus and rebranding DeAngelo as the Golden State Killer, investigations by multiple law enforcement agencies ramped up again. The FBI added an additional $50,000 reward, and in 2017, cold case investigator Paul Holes began exploring "investigative genetic genealogy" as a possible way to identify California's most notorious serial offender. This technique matches DNA evidence collected at crime scenes to voluntary DNA profiles uploaded by the public to such sites as Ancestry for family tree purposes. Paul Holes used a still sealed sexual assault kit from 1980 to begin his search. DeAngelo retired from the grocery store after 27 years.
In January 2018, geneticist Barbara Rae Venter was added to the investigative genetic genealogy team looking for the Golden State Killer. In February McNamara's book on the Golden State Killer was released posthumously. By March, Joseph James DeAngelo was identified via DNA and genetic matching as a potential suspect from the killer's family tree. Investigators began digging into DeAngelo's background such as places he'd lived and worked. The dots began to connect: he grew up in Rancho Cordova; he lived and worked near Visalia as a police officer during the Visalia Ransacker's spree; he transferred to Auburn at the same time the East Area Rapist spree began; following his termination from the police department, he briefly lived in Southern California at the start of the Original Night Stalker killings.
Justice at Last
On March 18, 2018, the Sacramento Sheriff's Department began tailing DeAngelo. Though now 72 years old, he continued to live an active lifestyle: yard work, fishing, motorcycle riding. On April 23, 2018, the Sacramento PD used an empty garbage truck to collect DeAngelo's trash with the goal of extracting his DNA from a discarded piece of trash. Later that day, rapid DNA testing definitively linked DeAngelo to several East Area Rapist and Original Night Stalker crimes. The next day, On April 24, 2018, Joseph James DeAngelo Jr. was arrested at his home where he lived with one of his daughters and granddaughters.
Despite observing DeAngelo for the past month behaving very actively for his age, back at the police station, DeAngelo slipped into the feigned persona of a feeble, almost dementia-like old man — an act he would keep up throughout his entire trial (though jail cell security camera caught him out of role as seen on this video link). At one point, while alone in the interrogation room, DeAngelo was overheard talking to himself: "I did all that. I didn't have the strength to push him out. He made me. He went with me. It was like — in my head. I mean, he's a part of me. I didn't want to do those things. I pushed Jerry out and had a happy life. I did all those things. I've destroyed all their lives. So now I gotta pay the price." This was the first of many times that DeAngelo claimed a "force" or personality named Jerry came over him when he was committing his crimes — a force he supposedly overcame after his final murder in 1986.
DeAngelo's face was picked out of a stack of photos by 7 of his surviving victims. He was soon charged with 13 counts of murder "with special circumstances" and 13 counts of kidnapping. He could not be charged for his sexual assaults or burglaries due to the statue of limitations being passed. Initially DeAngelo pled "not guilty," but changed his plea to guilty to avoid the death penalty, and on June 29, 2020, he pled guilty to a total of 88 charges, as well as admitting to being the Original Night Stalker, East Area Rapist, Visalia Ransacker, and the Cordova Cat Burglar.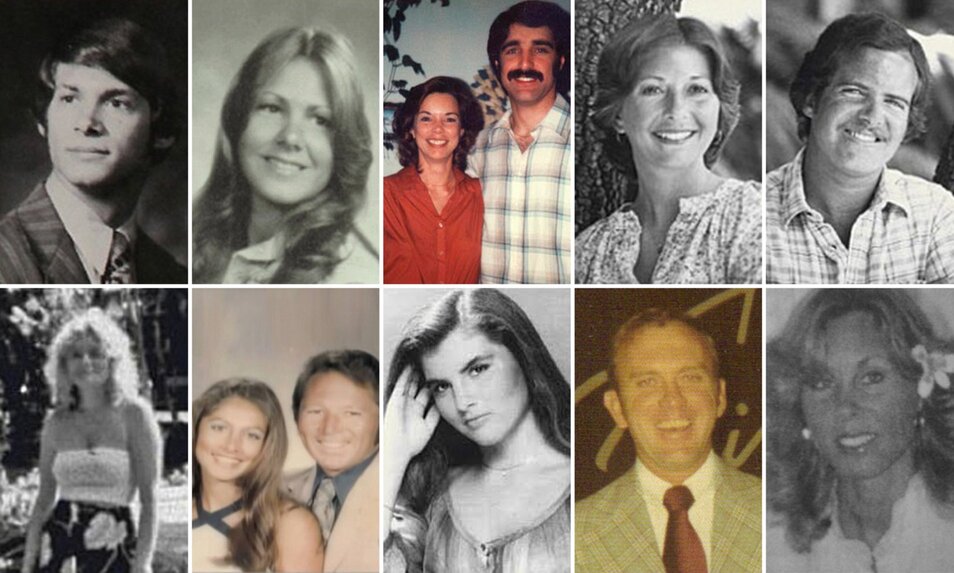 Joseph James DeAngelo Jr. was sentenced to the maximum penalty the court could impose: 11 consecutive life sentences for murder, plus 1 additional life sentence for the kidnapping charges, and an additional 8 years for weapons charges. As of the writing of this post, DeAngelo is 75 years old and incarcerated in California State Prison, Corcoran's "Protective Housing Unit & Death Row," which also houses the likes of Rodney Alcala, "The Dating Game Killer."
Final Thoughts
There's so much to unpack about The Golden State Killer. For over 40 years he seemed like the "perfect criminal" until advances in forensic science caught up with him.
Why Start?
As to the question of whether DeAngelo was a psychopath or sociopath — I actually think he was neither. One trait of psychopathy and sociopathy that DeAngelo defied was expressing remorse. Beginning in mid-1977 his victims reported that he sobbed and cried after attacking them. He was overheard mutter and crying such things as "Mommy, I don't want to do this." And then there's the 1978 call to counseling service where he begged for help and said he didn't want to hurt more women. While psychopaths can fake emotions for personal gain, the crying and calls for help were genuine emotions and remorse. It seems DeAngelo was truly conflicted. Then there's also the "family man" side of DeAngelo. While other serial killers have been married and had families (Gary Ridgeway the Green River Killer comes to mind) — most do so to maintain "cover" or to appear "normal." This did not appear to be the case with DeAngelo. After his arrest, his eldest daughter submitted a 5-page letter to the court with nothing but adoring things to say about her father. (Link)
So why then do I think DeAngelo committed his crimes? I have two answers to that question. I believe his main motivation was narcissism. DeAngelo's crimes seemed to be less about financial gain and more about exerting power over his victims. He was intoxicated by the feeling of control he got while walking through his victims homes, tying them up, terrorizing them, and eventually assaulting and murdering them. He ate their food and drank their beer. When asked about the shoplifting incident that cost him his police career, his answer was "I did it because I could." He didn't need the money. He wasn't a sex addict (never frequented prostitutes). He liked feeling powerful, to the point of developing a god-like complex. In a poem submitted to a local newspaper, DeAngelo referred to his victims as "those mortals" — as if he was above them and not like them. Narcissistic personality disorder is characterized by: grandiosity, fantasies of unlimited power, entitlement, and low empathy. DeAngelo perhaps became a police officer because it was a position of authority — and losing this position and the power that came with it may be the cause for his escalation to murder as he sought to regain that lost sense of power.
The 2nd factor for DeAngelo's crimes is related to "Jerry," that force/entity/personality that he claimed to wrestle with when he carried out his evil deeds. I know many discount this as a desperate attempt at an insanity defense, but I never found any evidence that DeAngelo intended to mount such a defense. Additionally, claiming to be controlled by a force or entity — even to the point of naming it, is not uncommon among serial killers. Both Dennis Rader, the BTK Killer and David Berkowitz, the Son of Sam Killer, as well as others claimed similar things. This might explain the changing personality of DeAngelo. During his crimes he would slip back and forth between aggression and regret. A similar flip-flop of emotions or personalities was observed in his phone call to the counseling service: one minute he would beg for help and express remorse, and then moments later become angry and aggressive, only then to go back to asking for help. It seems likely that DeAngelo had multiple personalities or demonic influence.
Why Stop?
Another question is why did DeAngelo stop? I believe he just "aged out of the business." DeAngelo was extremely careful in the commission of his crimes and I believe he stopped when he no longer felt he was able to safely continue. He claimed he pushed "Jerry" out in 1986, yet I believe this was a lie based upon later calls he made to his victims. DeAngelo was 41 at the time of his last murder. I believe DeAngelo's greatest fear was losing his freedom — retirement was preferable to prison, so he stopped.
What about the Wife?
The final point I want to discuss is DeAngelo's wife. What, if anything, did she know? They were married and living together for the entirety of his crime sprees. Her released statement was that she knew nothing. I think I believe her, but at the same time, a few potential doubts come to mind. First, her separation from DeAngelo. He committed his final attack in 1986; she left him in 1991. However, they never divorced until a year after his arrest and after he had already basically agreed to plea guilty, thus removing any chance she would have to testify. Part of me wonders if she found something out and confronted him. He then allowed her to leave so long as she never divorced him (a wife cannot be made to testify against her husband). The supposed story is that she remained married for insurance reasons, yet her brother said that after 1991 she wanted "nothing to do with him." As an attorney, she made significantly more money than DeAngelo and would not have needed his insurance. DeAngelo's (now ex) wife has declined to make any further statements, so unless she opens up, we will likely never know.
The Maggiore Murders
Though DeAngelo confessed during his trial to the 1978 double homicide of Brian and Katie Maggiore who were gunned down while walking their dog in their Rancho Cordova neighborhood in California, there are those who still believe that they were not victims of the Golden State Killer (it is not unheard of for serial killers to confess to additional crimes they did not commit). To read more about one of the alternate theories concerning the death of the Maggiores, visit www.ear-ons.com, one of the longest-running websites dedicated to solving the crimes attributed to the East Area Rapist/Original Night Stalker.
No Escape
The eyes of the LORD are in every place,
Beholding the evil.
There is nothing covered,
That shall not be revealed;
Neither hid,
That shall not be known.
Behold, ye have sinned against the Lord:
And be sure your sin will find you out.
I also write crime thrillers! Check out The Missing and The Holiday Killer