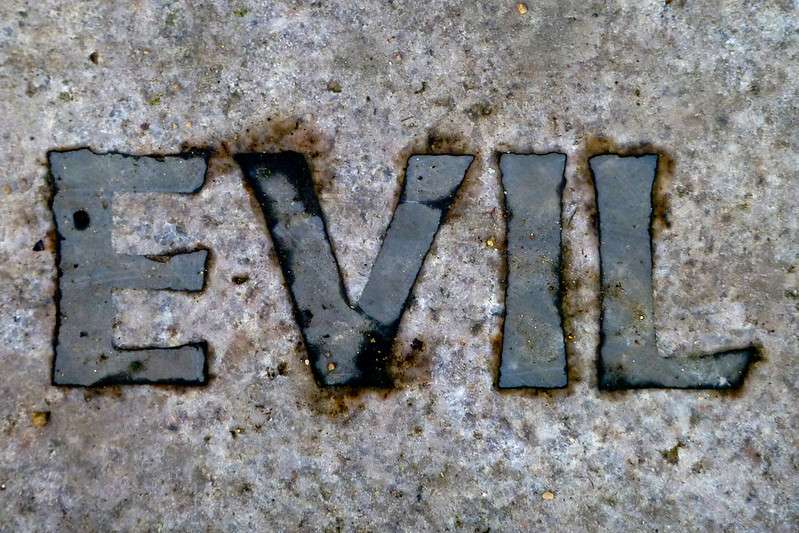 It's a grim reality that evil exists in this world and has taken up residence in the hearts of men.
A question I have personally asked more than once and that many people wonder is the question in the title of this post: "Are some people born evil?" I've done quite a bit (too much if you ask my wife) of watching documentaries and reading in the True Crime genre. There's no mistaking the fact that some disturbed and downright evil people walk and have walked this earth. Whether you're talking about serial killers like Rodney Alcala or The Hillside Strangler duo, mafiosos, or the many other types of criminal masterminds and deranged individuals that this blog intends to explore, it's a grim reality that evil exists in this world and has taken up residence in the hearts of men.
But were they born evil? Were these depraved individuals destined to their evil deeds from birth? Well it depends on who you ask. In the psychology and mental health fields, the answer seems to be a mixture of "yes and no." Let me explain (full disclaimer: I am not a psychologist or mental health professional; I've just done hours of research.) There are two terms that often get used interchangeably: psychopath and sociopath. This isn't surprising since the personality traits and behaviors associated with both are essentially the same. The chief difference between the two seems to be that question of "born that way" or not.
Psychopathy
Psychopathy often manifests through: frequent deception and manipulation, lack of empathy and emotion, inability or apathy when it comes to distinguishing between right and wrong, impulsivity, lack of guilt, and other profound anti-social traits — all disguised by a superficial charm. In short: a psychopath is generally high in narcissism and a desire for self-gratification, even if it means violating the rights and feelings of others or breaking the law. Psychopaths will use and hurt others and feel no remorse — people are either a part of or an impediment to achieving the psychopath's own goals. Consequently, psychopaths will often have frequent yet failed relationships and repeated brushes with the law.
And the scary part — and what often makes them successful, is the psychopath's intelligence and "superficial charm." Not all, but many of the most notorious criminal psychopaths were highly intelligent, allowing them to evade capture for many years. Superficial charm speaks of first impressions. Psychopaths often come across as very likeable at first meeting. And many are able to maintain this persona in certain settings for extended periods of time. For instance, serial killers John Wayne Gacy, Dennis Raider, and Gary Ridgeway were all married for years – and their families never suspected them of criminality, nor detected violent personalities. Charles Mason led a cult and was said to have a very charismatic aura. Using high intelligence and superficial charm allows psychopathic criminals to disarm their victims and disguise their double lives.
Psychologists believe that psychopaths are "born that way" — they lack the impulse controls and display antisocial behavior from very early ages. The prefix "Psych" means mind. Medical professionals have been able to detect unusual brain scan patterns in known psychopaths. It is then believed that psychopathy is a true mental health or medical condition due to abnormalities in the brain.
Sociopathy
Sociopathy exhibits most of the behavioral and antisocial characteristics of psychopathy. The biggest distinguishing difference is that sociopaths are "created" rather than "born that way." Due to childhood trauma, particularly in the home, an otherwise normal child becomes a sociopath.
Female serial killer Aileen Wuornos is a classic example of this. Her childhood trauma was extensive and horrific. She never met her father. She was abandoned by her mother at the age of 4. As a child, she was a repeated victim of physical, mental, and emotional abuse as well as sexual assault at the hands of her alcoholic maternal grandfather. She suffered severe neglect — to the point that by age 11 she was engaging in prostitution for food. At age 14, she became pregnant when her grandfather allowed a friend of his to sexually assault her. Her grandfather then kicked her out of the house and she was forced to live in the woods and survive by prostitution.
With her childhood and innocence and all sense of love robbed from her, she lost normalcy and developed antisocial behaviors. One has to wonder how differently she would've turned out had she not endured such profound trauma. Yet her story demonstrates the "creation" of a sociopath. The prefix "socio" relates to society — in a sense a person's "society" or social group is what creates the sociopath.
Besides the causal difference between what makes a person either a psychopath or a sociopath, the other main difference is that sociopaths usually lack superficial charm, due to the profound trauma they endured at an early age. Instead, sociopaths are often socially awkward compared to the slick, talkative demeanor of the psychopath.
Answering the Question
As stated above, the sociopath is certainly not born predisposed to criminality. If criminality occurs, it's because the behavior was learned through harmful childhood experiences. One might argue that the psychopath is more naturally deviant. Yet criminality is not predestined: I've read studies that demonstrate how psychopaths can be taught right from wrong and what is expected of them by society. And many do learn to function without criminality. It's estimated that 1% of Americans or 3.2 million people in the United States have clinical psychopathy. Certainly not all become career criminals. Many become CEOs, doctors, and other esteemed professions.
I believe all of us have a predisposition to perform evil. The heart is deceitful above all things, and desperately wicked: who can know it.1 While no doubt circumstances and even health factors may open that door to criminality more easily for some, ultimately we all make our own choices in life and are held accountable for them. There, but for the grace of God, go I.2 This is the reason that neither psychopathy or sociopathy can be used to mount an insanity defense in a court of law. Both psychopath John Wayne Gacy and sociopath Aileen Wuornos were found guilty of 1st degree murder and executed by lethal injection.
Every Man's Battle
I know that in me (that is, in my flesh,)
dwelleth no good thing:
for to will is present with me;
but how to perform that which is good I find not.
For the good that I would, I do not:
but the evil which I would not, that I do.
I find then a law, that, when I would do good,
evil is present with me.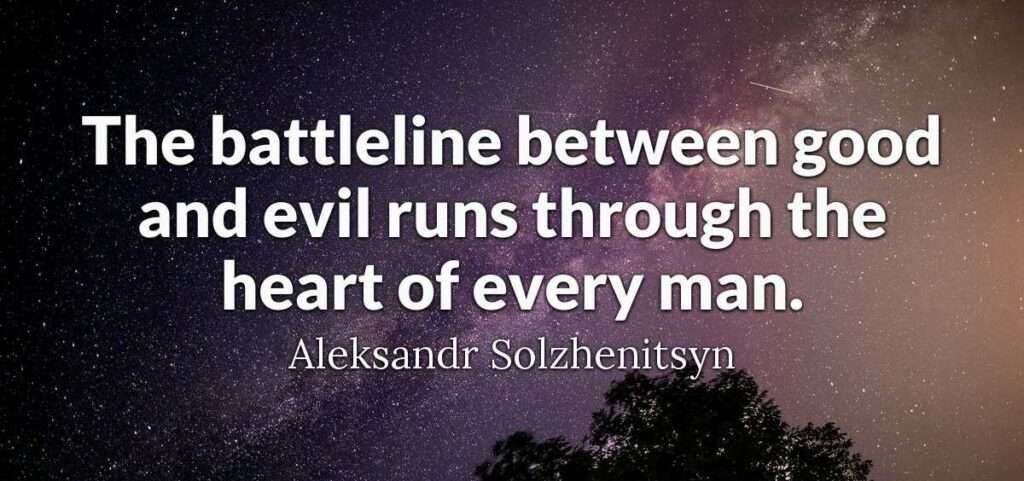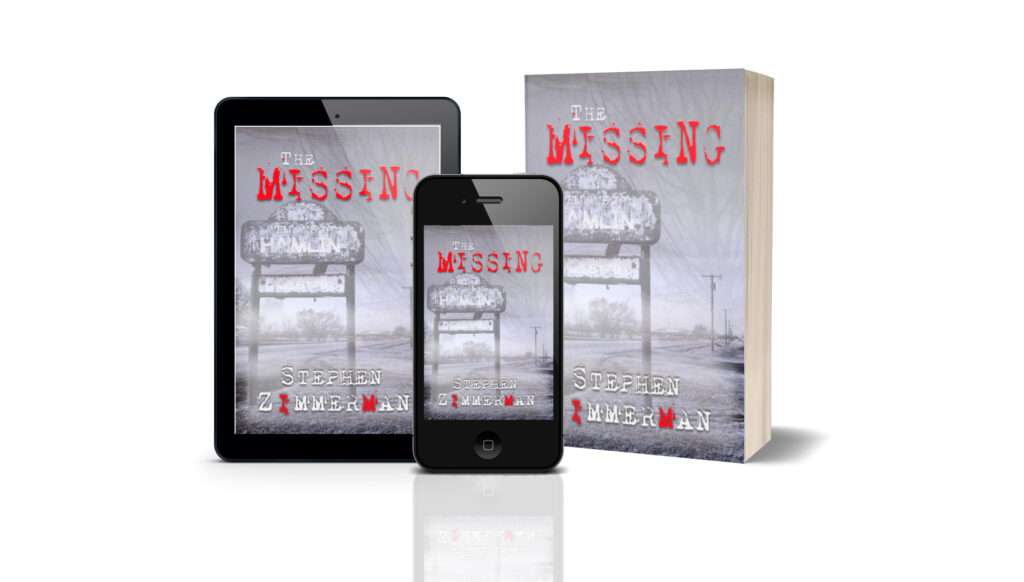 I wrote a book! If you enjoyed this blog post, check out my mystery/crime/thriller novel The Missing.