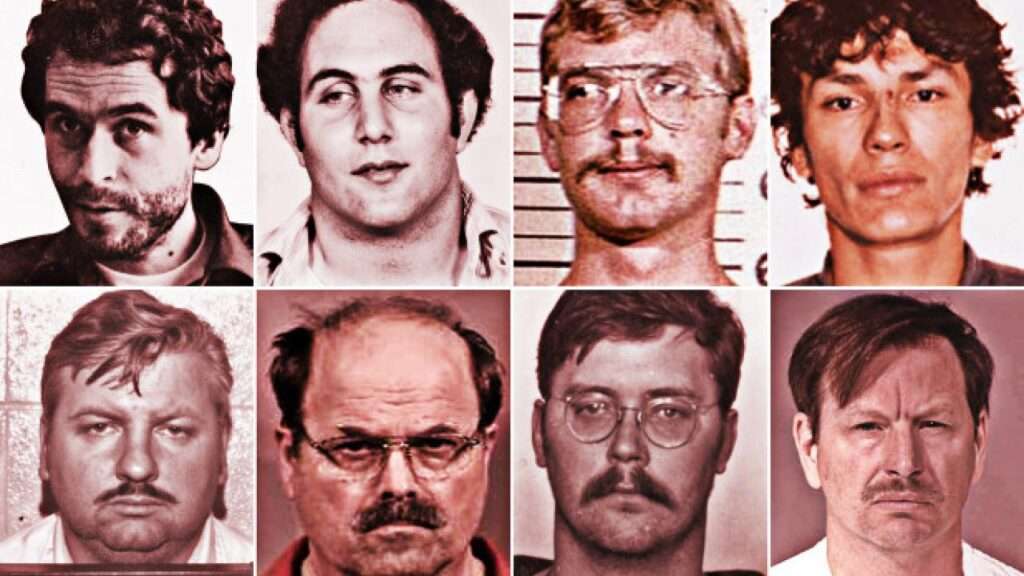 Criminal Profiling
In the late 1960's, the FBI was desperate to get a handle on the growing phenomenon of the serial killer. Yet-to-be-caught serial killers such as Ed Kemper and Henry Lee Lucas were actively killing, while eluding arrest — both terrifying the public and frustrating law enforcement. Indeed this era, peaking in 1989, would eventually be called "the golden age of serial murder."
The FBI's response to this crisis was to establish the Behavioral Science Unit in 1972 (currently called the Behavioral Analysis Unit) — a division dedicated to the science of criminal profiling. This newly formed team of agents, the most famous of which were Robert Ressler and John Douglas, began cataloguing a centralized database on serial offenders. The most notorious part of their research involved agents traveling across the country to interview serial killers in prison — 36 murderers in total. The hope was that by identifying patterns and motives of incarcerated serial killers, law enforcement would be able to hone in on a likely profile for the active ones, thus leading to their capture (TV shows like Criminal Minds are based on this theory).
In 1980, while analyzing the work of Ressler and Douglas, an FBI profiler named Roy Hazelwood suggested that serial killers could be divided into categories: originally two — organized and disorganized.
The Organized Serial Killer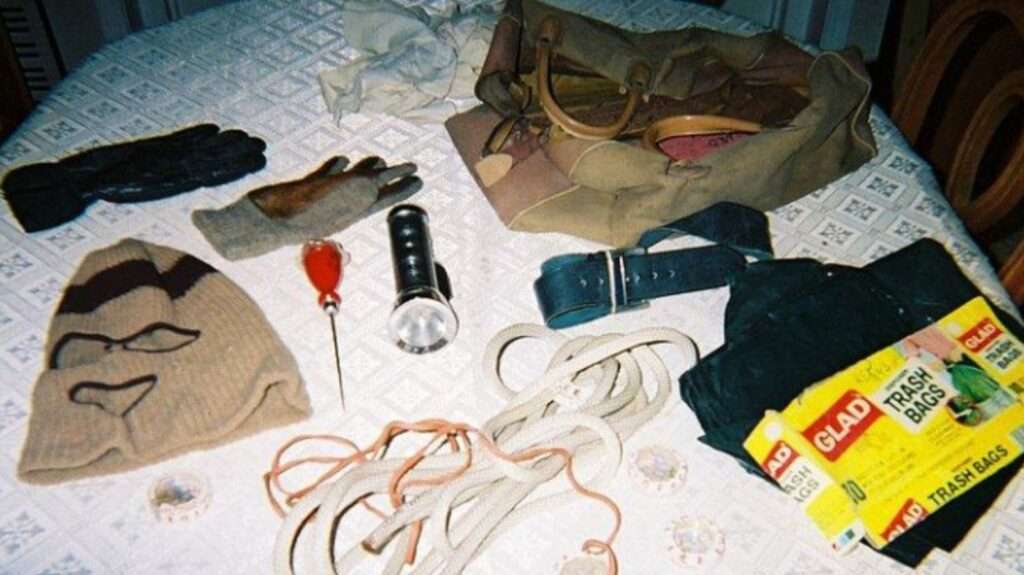 Planning
As the designation suggests, the organized serial killer plans his crimes from start to finish. Stalking and abduction are common features. In some cases, a victim is stalked for days or even months in advance of the attack. They often have knowledge of police investigation tactics and forensics, and employ countermeasures to thwart law enforcement efforts. Meticulous is a good term to describe the organized serial killer.
Organized serial killers often bring with them to the crime scene what has been called a "kill kit" — a bag or briefcase of items prepared in advance specifically for the purpose of carrying out and covering up their crime. Serial killers Ted Bundy and the "BTK Killer" Dennis Rader both brought kill kits to their crime scenes. In one instance, serial killer Israel Keyes pre-planted a kill kit at a future crime scene in Vermont — two years before he would use it. The Golden State Killer, Joseph James DeAngelo, visited crime scenes ahead of time and unlocked windows, planted ligatures, and staged other items to be used in his attacks.
To thwart police investigations, organized serial killers often wear gloves and use other protective gear to avoid leaving behind evidence that could link them to the crimes. The Golden State Killer likely wore a different outfit to every crime and disposed of them afterwards. Israel Keyes never murdered in the same geographic location twice.
The Crime Scene
Another feature of organized serial killers is that they often utilize 3 locations for each murder.
The point of abduction
A 2nd location for the murder
Lastly, the dumping ground for the body
Utilizing multiple locations for the crime does a number of things. First it aids in the cover up of the crime. It spreads the crime scene over a larger investigative area. It also reduces the likelihood of being caught — the places where people are found are not necessarily good places to carry out a murder, especially the fantasy-driven murders of the organized serial killer. And lastly it gives the serial killer as much time with his victim as possible for things such as assault, torture, and cleanup. The organized serial killer does not want to feel rushed. He's methodical in his "work."
The Profile
Taking into account their methodical planning, FBI profilers concluded the following was likely true of organized serial killers:
Between the ages of 25 and 45. Predominantly male.
Educated.
Possessing above-average intelligence — IQ's between 100 and 145 are common.
Socially adept — often in a stable relationship, outgoing, able to easily make friends, well-spoken, likeable.
Able to hold down stable employment, often in skilled positions (the Golden State Killer was a police officer, after which he held the same job at a grocery store for 27 years).
Psychopathy
If you've read my blog post on psychopaths and sociopaths, then perhaps you picked up on the overlap in the profile of an organized serial killer and a psychopath. Indeed organized serial killers most often would match the profile of a psychopath: cold, calculating, and remorseless, while possessing "superficial charm" — that likeability and outgoing personality. In fact, organized serial killers often use their charm to disarm their victims. They appear friendly — until they snap.
Organized serial killers also generally display characteristics of narcissism. They will obsess over news reports of their crimes. They've been known to taunt the public with letters and communicate with the police via phone calls and correspondence. BTK sent letters to the police and posted adds in the newspaper. The Golden State Killer called police stations and announced his upcoming crimes. The Son of Sam, David Berkowitz (though not strictly an organized serial killer) sent letters to both newspapers and the police. The serial killer known only as "The Zodiac Killer" sent such sophisticated encrypted letters to the police that his identity has never been definitively confirmed.
It's also been suggested that organized serial killers exhibit obsessive compulsive behaviors.
Apprehension
All of these factors together result in a killer who is highly difficult to apprehend. Their profile defies what most people think of when they imagine a cold-blooded killer. Most people wouldn't expect their educated, intelligent, well-liked, gainfully-employed neighbor to be committing serial murder in their free time. Combine that profile with the calculated, meticulous nature of the organized serial killer — well, then you have a tough case to crack. Even their families suspect nothing.
And the longer they go uncaptured, the more they refine and improve their technique. The BTK Killer Dennis Rader's first murder went horribly wrong despite his careful planning. But in each subsequent murder, he became increasingly skilled at his crimes.
Examples of Organized Serial Killers
Ted Bundy
Well-known and liked in high school
Active in politics
Psychology and Law student
136 IQ
27 years old when he committed his 1st known murder (though he hinted at possibly beginning 5 years prior to that)
Maintained a 5+ year long relationship with a girlfriend throughout the entirety of his crimes
20-36 murders
Kill Kit: yes
Joseph James DeAngelo
Held degrees in police science and criminal justice
IQ unknown but highly intelligent — over 150 crime scenes without leaving behind a single usable fingerprint
Married for 45 years
30 years old when he committed his 1st murder
13 murders (and hundreds more crimes)
Kill Kit: yes
John Wayne Gacy
Politically active
Held multiple management positions; Started a successful business
118 IQ
Married during the majority of his killing spree
33+ murders
Kill Kit: yes
Other examples of organized serial killers would include The Hillside Stranglers, Randy Kraft, Rodney Alcala, and the BTK Killer.
From the Author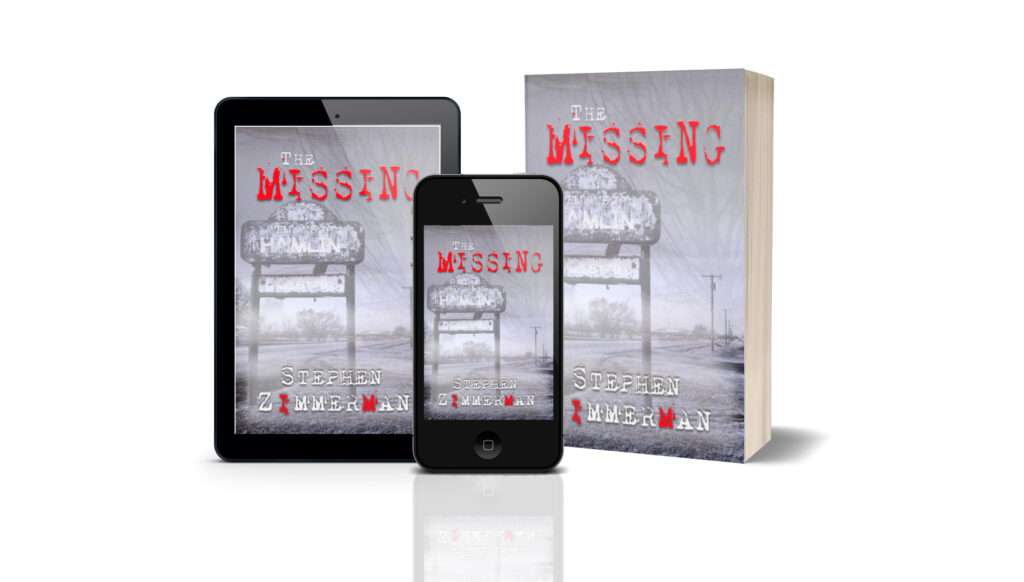 I wrote a book! If you're enjoying this blog post, check out my mystery/crime/thriller novel The Missing.
The Disorganized Serial Killer
Planning
As you might suspect, the disorganized serial killer, in many ways, is the opposite of the organized serial killer. That's not to suggest that there is zero planning involved in the disorganized killer's crimes — just nowhere near the level of care taken by the organized serial killer. Disorganized killers typically do not use any kind of kill kit, opting to kill with either their hands or whatever implement they might find at the scene of the crime such as a kitchen knife or electrical cord.
Their victims are not pre-planned, and to some degree neither are the murders themselves — striking spontaneously whenever the impulse comes and killing whomever seems an easy target in what investigators have called "blitz attacks." Disorganized serial killers are also more likely to attack family and friends.
The Crime Scene
The crime scenes of the disorganized killer are usually chaotic and messy, with little care given to thwart investigators. The scenes are often described as "overkill," with victim bodies badly disfigured. There is frequently DNA and fingerprints left behind with no attempt made to conceal the body.
And whereas the organized killer often has 3 crime scenes, the disorganized killer will typically have just one — the body being left at the scene of the murder.
The Profile
FBI profilers have concluded the following is likely true of disorganized serial killers:
Any age. Both sexes.
Uneducated — often did not complete high school and holding no formal degrees.
Possessing average or below-average intelligence — IQ's below 95, even down into the 70's, are the norm.
Socially regressed — often had traumatic childhood experiences and dysfunctional families, have few friends, live alone, have no stable relationships, and present a generally unkempt appearance.
Frequently unemployed and drifters, though may work in unskilled labor.
Apprehension
Based upon these factors, one might think that the disorganized serial killer is easier to capture, but that is not usually the case. Despite leaving behind evidence at crime scenes, not employing any planning, and possessing lower IQ's, the chaotic and seemingly random nature of the attacks make them difficult to predict. And often the link between their crimes goes unnoticed for several murders because they seem to follow no pattern.
The profile of the disorganized killer doesn't surprise anyone — they're just the kind of person you'd expect to commit serial murder — yet with no discernible pattern and unstable lives, they prove to be equally difficult to track as the organized killer. Their next crime and victim remains unpredictable, and too many "usual suspects" fit the profile.
Psychopathy
Most disorganized serial killers are mentally disturbed and fit the psychological profile of the sociopath. They frequently come from a chaotic childhood; their personal lives and homes are often in disarray — and this disorder is reflected in their crimes. The disorganized killer is profoundly antisocial.
And while the organized serial killer most often kills to exert a sense of control and dominance, the disorganized killer's motive for murder is usually done out of anger, frustration, and revenge for past trauma often perpetrated by parental figures. The disorganized killer may have delusions during the commission of their crimes.
Examples of Disorganized Serial Killers
Richard Ramirez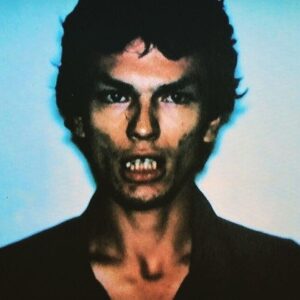 At age 13 witnessed his cousin commit murder
High school dropout
No stable work history; burglar and thief
Frequent drug user
IQ unknown
Abusive father; no known romantic relationships until after his incarceration
13 murders
Disorganized behavior: left his AC/DC hat at a crime scene; left bloody shoe prints and fingerprints; used multiple weapon types
Read more about The Night Stalker, Richard Ramirez
Jeffrey Dahmer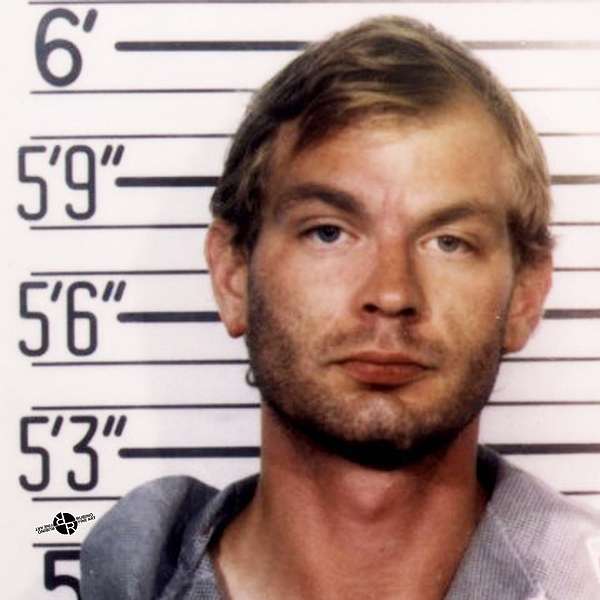 Quiet and timid child with early signs of parental abandonment and neglect
Extensive teen alcohol use
High school education, but with poor grades
Discharged from the military for being unfit; drifter with unstable employment
No known romantic relationships prior to the age of 25. Lived alone or with his grandmother
17 murders
Disorganized behavior: committed murders at his primary residence sometimes disposing of the remains on his property; would often keep corpses for days before disposing of them
Ed Kemper
Described as quiet and meek by teachers
Parents divorced. Had a dysfunctional relationship with his alcoholic mother
Worked menial jobs
An outlier for disorganized killers — Kemper had an IQ of 136-145
Had his only romantic relationship during the duration of his murders
Attended community college
10 murders
Disorganized behavior: murdered his grandparents in their home at age 15 after an argument; brought victim corpses back to his apartment; murders were not pre-planned
Other examples of disorganized serial killers would include Ed Gein and Jack the Ripper.
Blended Models
Serial killer Ed Kemper is a good example of a killer who blurred the distinction between organized and disorganized killers. He was organized in the sense of having a kill kit and disposing of the bodies in secluded areas, but he is generally classified as being a disorganized killer because his crimes were spontaneous rather than pre-planned. He also had an unusually high IQ, not just for a serial killer, but for the general population.
Indeed the FBI profilers who started it all, Douglas and Ressler, agreed that all serial killers exhibit some aspects of both organization and disorganization.
It should be emphasized that the crime scene will rarely be completely organized or disorganized. It is more likely to be somewhere on a continuum between the two extremes of the orderly, neat crime scene and the disarrayed, sloppy one.

John Douglas
Future Models
Since the days of Douglas, Ressler, and Hazelwood, profilers have suggested categorizing killers by their motives rather than their organization or lack thereof. Multiple different models have been suggested, the most common being comprised of 4 motives: Thrill-seeking or hedonistic; Mission-oriented; Visionary-type; and Power/Control motivated. Visionary killers tend to be disorganized, while Power/Control and Mission-oriented killers are more often organized. The Thrill-seeking killer maybe be either.
Two additional types of serial killer have also been identified: the Black Widow who kills multiple spouses; and the Angel of Death which are medical professionals who conduct "mercy killings" on their patients. Additional categories such as Opportunistic, Murder-for-hire, and Career Criminal have also been proposed.
Out of the original two models, two different studies, one from 1985 and the other conducted in 2004, found that serial killers are at least twice as likely to be organized than disorganized.
Thanks for reading!

Hi there! Writing a blog post like this means hours of research and website formatting. Ultimately I'm just grateful you're here reading my content, but if you'd like to say thanks back, you can buy me a coffee ☕
Subscribe to my free newsletter to get notified of future blog posts: